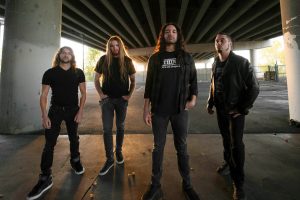 Ameriška thrash metal zasedba Havok je objavila videospot za skladbo Intention To Deceive. Ta bo tudi najdaljša skladba novega albuma, ki je bil  inspiraran po romanu Georgea Orwella z naslovom 1984. Album Conformicide bo izšel 20. marca.
Skupina je že najavila ameriško in evropsko turnejo – na tej povezavi. Band se bo na evropsko turnejo podal skupaj z Warbringer, Gorod in Exmortus. 20. aprila se bo karavana ustavila tudi v Sloveniji.
Seznam skladb na albumu je sledeč: 1. F.P.C.,  2. Hang 'Em High,  3. Dogmaniacal,  4. Intention to Deceive,  5. Ingsoc, 6. Masterplan, 7. Peace Is In Pieces,  8. Claiming Certainty, 9. Wake Up in 10. Circling the Drain.
Bonus Tracks (Special Edition CD): 11. String Break in  12. Slaughtered.