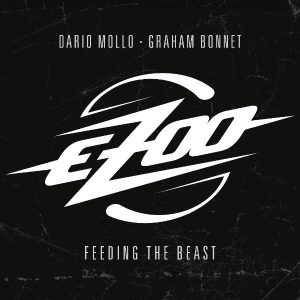 Bivši vokalist   zasedbe Rainbow Graham Bonnet je svoj vokal posodil projektu EZoo in tako lahko slišite prvo skladbo  C'est La Vie.
Rezultat  sodelovanja s kitaristom Dariom Mollo, ki je v preteklosti sodeloval z Glennom Hughesom in Tonyjem Martinom (ex-Black Sabbath) je album Feeding The Beast. Izid je napovedan za 2. junij pri earMUSIC.
Album vsebuje naslednje skladbe:
01. You Are Your Money,  02. The Flight Of The Sapini,  03. C'est La Vie,  04. Guys From God,  05. Feeding The Beast,  06. Eyes Of The World (Rainbow),  07. Colder Than Cool,  08. Too High To Be Falling,  09. Motorbike,  10. Since You Been Gone (za Rainbow napisal  Russ Ballard -izvirnik si lahko ogledate spodaj),  11. Don't Look Back in  12. Coda.