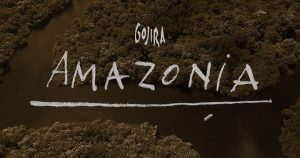 Gojira so objavili videospot za skladbo Amazonia.
Francoski moderni metalci Gojira bodo 30. aprila preko založbe Roadrunner Records objavili album z naslovom Fortitude. Kvartet je nedavno že objavili videospot za prvi single, otvoritveno skladbo plate, Born For One Thing. Za prihajajoč album pa so posneli naslednje skladbe:
Born For One Thing, Amazonia, Another World, Hold On, New Found, Fortitude, The Chant, Sphinx, Into The Storm, The Trails in Grind.