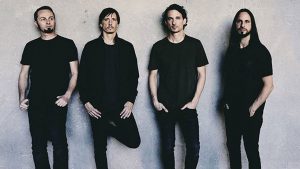 Gojira so objavili besedilni videospot za skladbo Into The Storm.
Francoski moderni metalci Gojira so 30. aprila pri založbi Roadrunner Records objavili album z naslovom Fortitude. Kvartet je zanj posnel naslednje skladbe: Born For One Thing, Amazonia, Another World, Hold On, New Found, Fortitude, The Chant, Sphinx, Into The Storm, The Trails in Grind.
Gojira je tpred tedni objavila videospot za skladbo Amazonia.
Skupina je tudi objavila videospot za prvi single, otvoritveno skladbo plate, Born For One Thing.