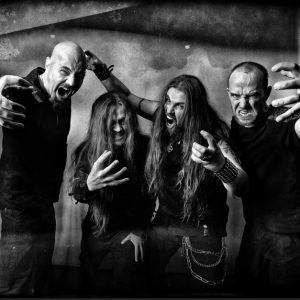 God Dethroned so posneli videospot za single Book Of Lies. Skladba je del najnovejšega studijskega albuma z naslovom Illuminati (Metal Blade Records).
17. februarja bodo God Dethroned v okviru evropske turneje nastopili tudi v Orto Baru, kjer jim bodo delali družbo še Obscura, Thulcandra in Fractal Universe.
Album  vsebuje naslednje skladbe: Illuminati, Broken Halo, Book Of Lies, Spirit Of Beelzebub, Satan Spawn, Gabriel, Eye Of Horus, Dominus Muscarum in Blood Moon Eclipse.
Ovitek je izdelal Michael "Xaay" Loranc.