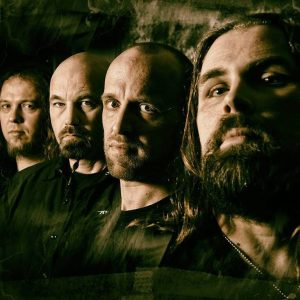 Nizozemski death metalci God Dethroned so prihajajočemu albumu nadeli naziv The World Ablaze. Album, ki bo izšel  5. maja pri založbi Metal Blade Records, bo prvi  album  po plati Under The Sign Of The Iron Cross, ki je izšla leta 2010.
Album vsebuje naslednje skladbe ; 01. A Call To Arms, 02. Annihilation Crusade, 03. The World Ablaze, 04. On The Wrong Side Of The Wire, 05. Close To Victory, 06. Konigsberg, 07. Escape Across The Ice (The White Army), 08. Breathing Through Blood, 09. Messina Ridge in 10. The 11th Hour.
Nova plata bo tudi tretji (in zadnji) del trilogije o prvi svetovni vojni. Miks na albumu je opravil švedski zvočni mojster in multiinstrumentalist Dan Swanö. Zasedbo God Dethroned  v letu 2017 sestavljajo Henri Sattler na vokalu in kitari, Mike Ferguson na kitari, Jeroen Pomper na bas kitari ter Michiel Van Der Plicht za  bobni.