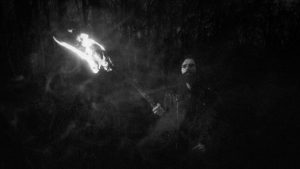 Atmosferični black metal projekt Fuath, ki ga vodi Andy Marshall (na sliki, Saor),  tokrat  predstavlja videospot za komad Into The Forest of Shadows.
Ta skladba se nahaja na drugem albumu,  ki nosi zgovoren naslov II in bo izšel 19. marca pri založbi  Season of Mist/Underground Activists z naslednjimi komadi:
1. Prophecies (09:28)
2. The Pyre (06:51)
3. Into the Forest of Shadows (06:23)
4. Essence (09:26)
5. Endless Winter (09:23)
Ovitek albuma je izdelal Luciana Nedelea.