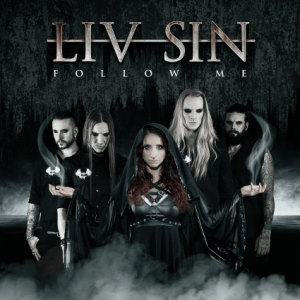 Liv Sin, ki je nedavno  na tej povezavi objavila  single Immortal Sin napoveduje svoj studijski (solo) prvenec z naslovom Follow Me. Ta bo izšel 28. aprila pri založbi Despotz Records. V omenjeni skladbi, ki je sicer priredba projekta Fight (Rob Halford) iz leta 1993, se je Liv na vokalu pridružil tudi Jyrki 69 iz skupine The 69 Eyes.
Album Follow Me  vsebuje naslednje skladbe:
1. The fall, 2. Hypocrite, 3. Let me out, 4. Black souls, 5. Godless Utopia, 6. Endless roads, 7. Killing ourselves to live, 8. I'm your sin, 9. Emperor of chaos, 10. Immortal sin in 11. The Beast inside.