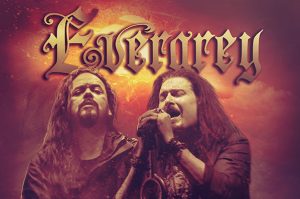 Švedska progressivna metal zasedba Evergrey je objavila besedilni videospot za nov  single, skladbo The Beholder, pri kateri je sodeloval James LaBrie.
Danes je skupina pri založbi AFM Records  objavila album z naslovom Escape Of The Phoenix. Ta vsebuje naslednje skladbe:
1. Forever Outsider
2. Where August Mourns
3. Stories
4. A Dandellion Cipher
5. The Beholder
6. In The Absence Of Sun
7. Eternal Nocturnal
8. Escape Of The Phoenix
9. You From You
10. Leaden Saints
11. Run
12. The Darkness In You (bonus)
Ovitek je izdelal Giannis Nakos za podjetje Remedy Art Design.