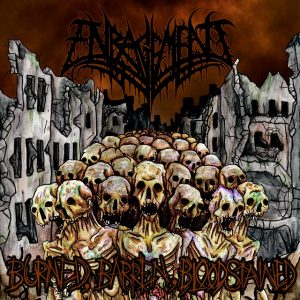 Finska zasedba Enragement (Helsinki) napoveduje izid drugega albuma z naslovom Burned, Barren, Bloodstained (via Inverse Records). Skupina predstavlja videospot za skladbo Blood For The Sun God.
Skladbe albuma so naslednje:
01. River of Corpses, 02. Dead Flesh Treasury, 03. Raining Bodyparts, 04. Mass of a Thousand Suns, 05. Divine Catatonia, 06. Ashen Unity, 07. As the Acid Burns, 08. To Become Earth, 09. Blood for the Sun God, 10. Armed Redeemer in 11. Smite the Impure.