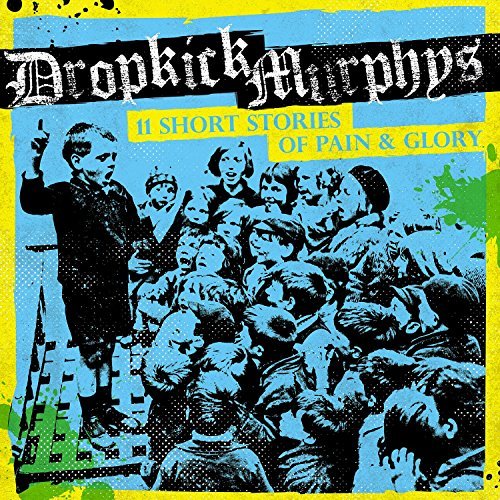 Bostonski celtic punkrockerji Dropkick Murphys so včeraj, 6. januarja, na izid njihove nove plošče, ta nosi naslov 11 Short Stories of Pain & Glory in je izšla pri založbi Born & Bred, objavili videospot za skladbo Paying My Way.
Na naših spletni strani smo vam sicer že predstavili prva dva singla te plate, to sta skladbi Blood in legendarna You'll Never Walk Alone.
Skupina je album posnela v teksaškem El Pasu.
Seznam skladb na albumu:
The Lonesome Boatman,  2.Rebels with a cause, 3. Blood, 4. Sandlot, 5. First Class Loser, 6. Paying My Way, 7. I Had A Hat, 8. Kicked To The Curb, 9. You'll Never Walk Alone, 10. 4-15-13, 11. Until The Next Time