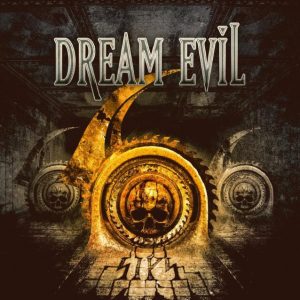 Dream Evil podrobneje predstavljajo album z naslovom Six, ki bo izšel 26. maja pri založbi Century Media Records. Ovitek za album   je ponovno pripravil Gustavo Sazes (ARCH ENEMY, AMARANTHE, FIREWIND).
Traklista albuma je naslednja: 1. Dream Evil,  2. Antidote,  3. Sin City,  4. Creature Of The Night,  5. Hellride,  6. Six Hundred And 66,  7. How To Start A War,  8. The Murdered Mind,  9. Too Loud,  10. 44 Riders,  11. Broken Wings in  12. We Are Forever.
Skupino DREAM EVIL sestavljajo Niklas Isfeldt, Fredrik Nordström, Mark U Black, Peter Stålfors in Patrik Jerksten.