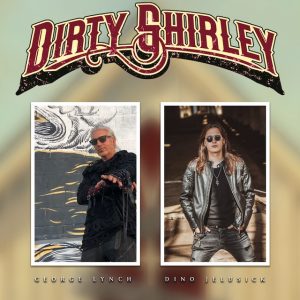 Dirty Shirley so objavili besedilni videospot za skladbo I Disappear.
Dirty Shirley je nova glasbena naveza med kitaristom  Georgeom Lynchem (Dokken, Lynch Mob, KXM, The End Machine) in hrvaškim vokalistom Dinom Jelušićkom (Dino Jelušić, Animal Drive, Trans Siberian Orchestra).
Italijanska založba Frontiers Music Srl  24. januarja napoveduje izid istoimenskega prvenca omenjenega projekta. Ekipo Dirty Shirley zapolnjuje še ritem sekcija, ki ji pripada  bobnar zasebe Evanescence Will Hunt ter basist skupine Uriah Heep Dave Rimmer, ki si je za to priložnost nadel vzdevek Trevor Roxx.