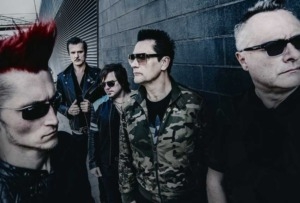 Die Krupps (1980) predstavljajo podrobnosti prihajajočega albuma priredb z naslovom Songs From The Dark Side Of Heaven. Ta bo izšel 28. maja pri založbi SPV z naslednjimi komadi:
1. The Number One Song In Heaven (Sparks-Cover)
2. Chinese Black feat. Jyrki 69 (The neon Judgement-Cover)
3. Whip It (Devo-Cover)
4. (Don't Fear) The Reaper feat. James Williamson (Blue Öyster Club-Cover)
5. To Hell With Poverty! feat. Big Paul Ferguson (Gang of Four-Cover)
6. No More Heroes feat. Ross The Boss (The Stranglers-Cover)
7. Another One Bites The Dust (Queen -Cover)
8. Marilyn Dreams (B-Movie-Cover)
9. Collapsing New People (Fad Gadget -Cover)
10. New York (Version 9/11) (MCL-Cover)
Die Krupps in Ross The Boss (ex-Manowar) so v spomin preminulemu klavijaturistu Dave Greenfield (The Stranglers) posneli  priredbo skladbe No More Heroes.