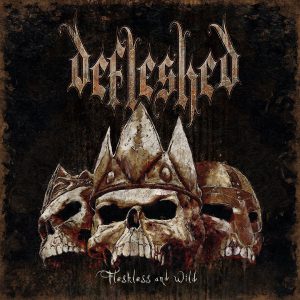 Defleshed se po šestnajstih letih vračajo na sceno. Tokrat so razkrili naslovnico za prihajajoči studijski album Fleshless And Wild, ki jo je ustravil Per Micael Nyberg.
Skupino trenutno sestavljajo kitarist Hell Y. Hansen (Valley Of The Dead, ex-Convulsion, ex-The Duskfall), vokalist/basist Gustaf Jorde (Valley Of The Dead, ex-Crematorium, ex-Evocation) ter bobnar Matte Modin (Firespawn, Raised Fist, ex-Dark Funeral, ex-Sarcasm).
Švedski death metal trio Defleshed  so nedavno objavili videospot za naslovno  skladbo albuma Fleshless And Wild, ki naj bi aprila izšla tudi na 7″ singlu.