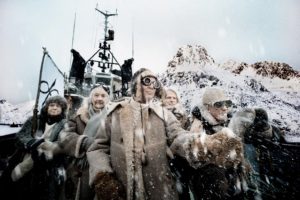 Britanski hard rockerji Deep Purple so nedavno objavili podrobnosti  dolgo pričakovanega novega albuma z naslovom  infinite (izid 7. aprila pri earMUSIC). Tokrat gospodje objavljao videospot za skladbo All i Got is you.
Traklista albuma InFinite, ki so DP posneli lani februarja v mestu Nashville (Tennessee, ZDA) je naslednja:
01. Time For Bedlam, 02. Hip Boots, 03. All I've Got Is You, 04. One Night In Vegas, 05. Get Me Outta Here, 06. The Surprising, 07. Johnny's Band, 08. On Top Of The World, 09. Birds Of Prey in 10. Roadhouse Blues.