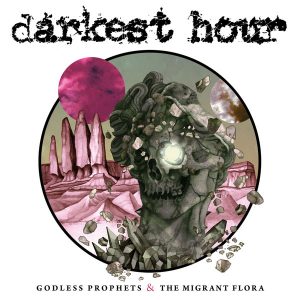 Washingtonska new age death metal zasedba Darkest Hour je objavila skladbo Those Who Survived.
Ta bo del prihajajočega  albuma Godless Prophets & The Migrant Flora, ki bo izšel 10. marca pri založbi Southern Lord Recordings.
Album, na katerem bo dvanajst novih skladb, je bil financiran preko Indiegogo kampanje. Skupina je za producenta izbrala Kurta Balloua (Converge, High on Fire, Nails), ki je izdelek posnel v svojem domačem studiu Godcity. Naslovnico za album je izdelal Shaun Beaudry.
Na izdelku se nahajajo  naslednje skladbe:01. Knife in the Safe Room, 02. This is the Truth, 03. Timeless Numbers, 04. None of This is the Truth, 05. The Flesh & The Flowers of Death, 06. Those Who Survived, 07. Another Headless Ruler of the Used, 08. Widowed, 09. Enter Oblivion in  10. The Last of the Monuments.