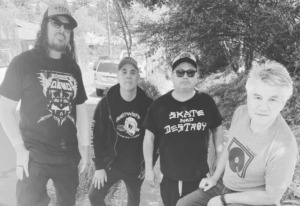 San Francisco Bay Area skate punk/thrash/crossover zasedba The Boneless Ones, ki je bila neaktivna od leta 1987 dalje je v svoje vrste vzela kitarista Craig Locicero (ex-Forbidden, ex- Spiral Arms, Manmade God, Dress The Dead).  Prav tako je v postavi benda bobnar Chris Kontos (Machine Head), ki je skupaj z Craigom že igral  v bendu Spiral Arms.
Max Fox in Troy Takaki dopolnjujeta line up, ki bo letos preko založbe Beer City Records objavila comeback album. Podorbnosti sledijo.
Nov komad z naslovom Heavy Is The Face.