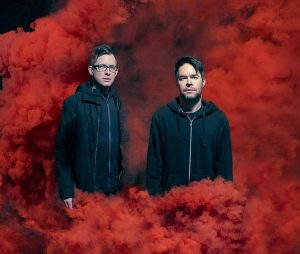 Dvojec Chevelle je objavil besedilni videospot za skladbo Remember When.
Plata, ki jo je produciral Joe Barresi (Tool in QOTSA), bo izšla 5. marca z naslednjimi komadi:
01. Verruckt
02. So Long, Mother Earth
03. Mars Simula
04. Sleep The Deep
05. Self Destructor
06. Piistol Star (Gravity Heals)
07. Vvurmhole
08. Peach
09. Test Test…Enough
10. Endlessly
11. Remember When
12. Ghost And Razor
13. Lost In Digital Woods
Ovitek je izdelal Boris Vallejo.