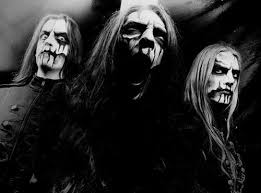 Carach Angren so objavili besedilni videospot  za skladbo Operation Compass. Skladba je del aktualnega albuma z naslovom Franckensteina Strataemontanus. Ta je izšel 29. maja pri Season Of Mist. Za miks in mastering albuma je bil zadolžen producent Robert Carranza (Marilyn Manson, The Mars Volta).
Franckensteina Strataemontanus vsebuje naslednje skladbe:
Here in German Woodland
Scourged Ghoul Undead
Franckensteina Strataemontanus
The Necromancer
Sewn for Solitude
Operation Compass
Monster
Der Vampir von Nürnberg
Skull sith a Forked Tongue
Like a Conscious Parasite I Roam
Frederick's Experiments (bonus track)
Ovitek je izdelal Stefan Heilemann.