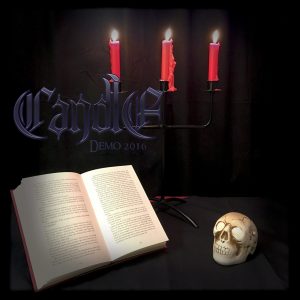 Na tej povezavi lahko prisluhnete skladbi Dancing Lights, ki se nahaja na demo posnetku tradicionalne metal skupine Candle.  Njihov prvenec bo izšel nekje v letošnjem  (Fighter Records (a new division of Xtreem Music)).
Švedsko zasedbo Candle sestavljajo Erik Nordkvist na vokalih, Markus Janis in Christian Kanto na kitarah, Juhani Pihlajainen na basu ter Jorma Pihlajainen za bobni.
Demo 2016 vsebuje naslednje skladbe: 1. Betrayal, 2. Dancing Lights, 3. Frozen With Fear in 4. No Peace For My Soul.