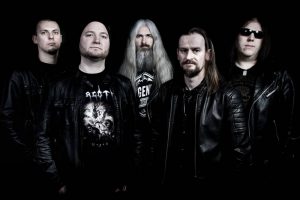 Nemški melodični death metalci Burden Of Grief so objavili videospot za skladbo Killing Spree, ki se nahaja na njihovem aktualnem studijskem albumu z naslovom Eye Of The Storm, izdanem letos maja pri založbi Massacre Records.
Videotrilogija : Borken – Wolf Moon – Killing Spree.
Skladbe albuma so naslednje : Inception (Intro), Eye Of The Storm, The Angel, Broken, Wolf Moon, Killing Spree, Breathe One's Last, A Dying Breed, Maze Of Absurdity, Zero Gravity in The Funeral Cortege.