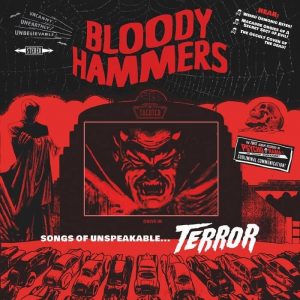 Ameriški dvojec Bloody Hammers tokrat predstavlja videospot za skladbo Hands Of The Ripper. Prihajajoči album Songs Of Unspeakable Terror bo luč sveta ugledal 15. januarja prihodnje leto preko založbe Napalm Records.
Songs Of Unspeakable Terror bo vseboval naslednje skladbe:
A Night To Dismember
Hands Of The Ripper
Witchfinder General
Not Of This Earth
The Ones Who Own The Dark
Waking The Dead
Night Of The Witch
We Are The Damned
The Brain That Wouldn't Die
Lucifer's Light
I Spit On Your Corpse
Prejšnji mesec sta objavila videospot za skladbo A Night To Dismember.