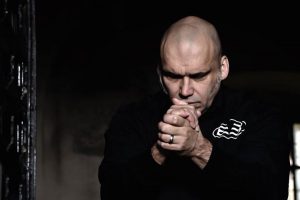 Blaze Bayley ( Wolfsbane, ex Iron Maiden) napoveduje izid koncertnega zapisa z naslovom Live In Czech.
Koncertni album povzema dva zaporedna nastopa (28. 09. & 29. 09. 2018) v sklopu njegovega drugega dela evropske turneje pod sloganom Tour Of The Eagle Spirit, ki jih je Bayley s spremljevalno ekipo izvedel v češkem mestu Brno in na tamkajšnjem prizorišču Melodka.
Zvok je produciral Blazeov redni kitarist, so-komponist Chris Appleton. Naslovnico za koncertni dokument pa so ustvarili pri podjetju Akirant Illustration. Material za DVD je režiral Rich Pembridge, ki sicer že lep čas sodeluje z Bayleyem. Live In Czech bo izšel 03. 04. 2020 pri  lastni  založbi Blaze Bayley Recordings z naslednjimi skladbami
01. The Dark Side Of Black
02. A Thousand Years
03. Dark Energy 256
04. The World Is Turning The Wrong Way
05. Human
06. Together We Can Move The Sun
07. Solar Wind
08. Virus
09. Life Goes On
10. Fight Back
11. Silicon Messiah
12. The Day I Fell To Earth
13. Eagle Spirit
14. Calling You Home
15. Stare At The Sun
16. Man On The Edge
17. Futureal
18. The Clansman
Na enega izmed DVD-jev bo dodan posebni film iz zakulisja imenovan "The Road To Brno". "Live In Czech" lahko že prednaročite na http://www.blazebayley.net/.