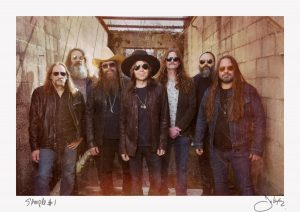 Rockerji Blackberry Smoke so objavili videospot za skladbo Hey Delilah.
Album You Hear Georgia bo izšel 28. maja z naslednjimi komadi:
1. Live It Down
2. You Hear Georgia
3. Hey Delilah
4. Ain't The Same
5. Lonesome For A Livin' (ft. Jamey Johnson)
6. All Rise Again (feat. Warren Haynes)
7. Old Enough To Know
8. Morningside
9. All Over The Road
10. Old Scarecrowje
Album je produciral Dave Cobb.