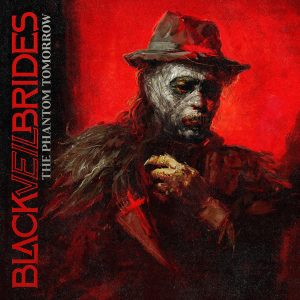 Black Veil Brides so objavili videospot za skladbo Fields Of Bone. Prihajajoči,  šesti album skupine z naslovom The Phantom Tomorrow bo  izšel 4. junija pri založbi Sumerian Records z naslednjimi komadi:
01. The Phantom Tomorrow" (introduction)
02. Scarlet Cross
03. Born Again
04. Blackbird
05. Spectres (Interlude)
06. Torch
07. The Wicked One
08. Shadows Rise
09. Fields Of Bone
10. Crimson Sky
11. Kill The Hero
12. Fall Eternal
Ovitek je izdelal Eliran Kantor.