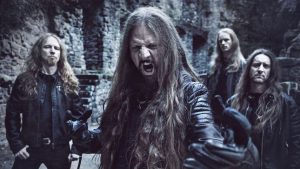 Atrocity so objavili  videospot za skladbo Shadowtaker. Ta bo del novega studijskega opusa z naslovom Okkult II, ki izide 6. julija pri založbi Massacre Records.
Album vsebuje naslednje skladbe:
Masters Of Darkness, Shadowtaker, Bloodshed And Triumph, Spell Of Blood, Menschenschlachthaus, Gates To Oblivion (feat. Marc Grewe), Infernal Sabbath, All Men Must Die, Phantom Ghost, Devil's Covenant (feat. LG Petrov) in The Golden Dawn.