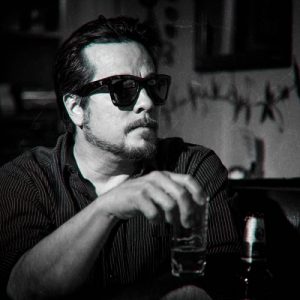 AN EVENING WITH JOHN GARCIA: Unplugged Tour 2015!   
Spodaj datumi te akustične turneje in prav tako  si lahko  spodaj  ogledate naš video intervju z John Garcio v Berlinu!
He is the most distinctive voice of the entire desert & stoner rock scene: After his critically acclaimed solo album in the summer of 2014 via Napalm Records, JOHN GARCIA (Kyuss, Vista Chino, Hermano, Unida, Slo Burn) has just announced an exclusive, intimate acoustic tour!
Catch JOHN GARCIA live on stage, when the legend of desert rock returns to Europe for some very special nights! Joined by Ehren Groban on acoustic guitar, these shows will be more than special for every fan – as JOHN GARCIA will be playing everything from his career on this unplugged tour: From Kyuss, Vista Chino to his highly acclaimed solo album.
John Garcia about the upcoming acoustic tour: "Really looking forward to doing this acoustic run, again, I'm doing something I've never really done before and I'm really excited about it. This acoustic run I plan to do a little bit of EVERYTHING….get ready!"
Presented by Rock Hard Italy, make sure to catch JOHN GARCIA live at:
AN EVENING WITH JOHN GARCIA
Unplugged Tour 2015
support: Bellhound Choir
01.12.2015 NL – Tilburg, Little Devil
02.12.2015 NL – Leiden, Gebroeders de Nobel
03.12.2015 UK – London, Underworld
04.12.2015 F – Paris, L'Archipel
06.12.2015 GER – Bielefeld, Heimat + Hafen
07.12.2015 GER – Bochum, Rock Palast
08.12.2015 CH – Zürich, Plaza
09.12.2015 CH – Lausanne, Le Bourg / Masterclass
10.12.2015 I – Milano, LoFi Club
11.12.2015 I – Arbizzano (VR), Officina Degli Angel
12.12.2015 I – Pisa, Borderline Club
13.12.2015 GER – München, Kranhalle
15.12.2015 GER – Frankfurt, Zoom
16.12.2015 GER – Dresden, Groovestation
17.12.2015 GER – Jena, F-Haus