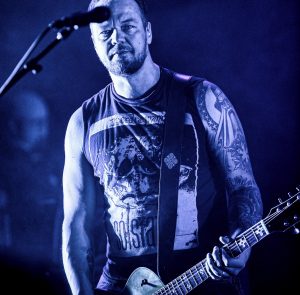 Finci  Amorphis so objavili koncertni videospot za skladbo Daughter Of Hate. Prihajajoči, koncertni album z naslovom Live At Helsinki Ice Hall bo izšel 21. maja pri založbi Nuclear Blast Records z naslednjimi komadi:
1. The Bee
2. Heart Of The Giant
3. Bad Blood
4. The Four Wise Ones
5. Into Hiding
6. Sampo
7. Wrong Direction
8. Daughter Of Hate
9. Against Widows
10. My Kantele
11. The Golden Elk
12. Pyres On The Coast
13. Silver Bride
14. Black Winter Day
15. House Of Sleep
Amorphis so se februarja letos zaprli v studiu Sonic Pump (Helsinki, Finsk) in  skupaj s producentom Jensom Bogrenom pričeli pripravljati material za zaenkrat še neimenovani, 14. studijski album skupine.
Skupino sestavljajo:
Tomi Joutsen – vokal
Esa Holopainen – kitara
Tomi Koivusaari – kitara
Santeri Kallio – klavijature
Olli-Pekka Laine – bas
Jan Rechberger – bobni