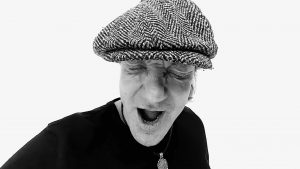 AC/DC so tokrat objavili videospot za skladbo Realize.
Studijski album z naslovom Power Up je izšel 13. novembra pri založbi Columbia Records/Sony Music Australia z naslednjimi skladbami:
Realize, Rejection, Shot In The Dark, Through The Mists Of Time, Kick You When You're Down, Witch's Spell, Demon Fire, Wild Reputation, No Man's Land, Systems Down, Money Shot in Code Red.
Album Power Up med drugim zaznamuje tudi povratek dolgoletnih članov, vokalista Briana Johnsona, bobnarja Phila Rudda in basista Cliffa Williamsa.