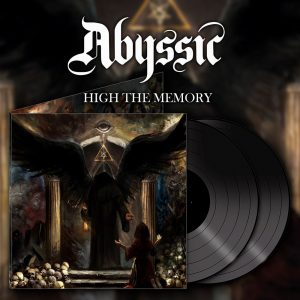 Abyssic bodo 22. februarja pri Osmose Productions objavili album z naslovom High The Memory, ki bo vseboval naslednje skladbe:
1. Adornation 8:11, 2. High The Memory 20:39, 3. Transition Consent 12:38, 4. Where My Pain Lies 20:37 in 5. Dreams Become Flesh 15:12.
Zasedbo Abyssic sestavljajo : Memnock (Susperia), Elvorn (Susperia), André Aaslie (Funeral, Images At Twilight, Gromth, Profane Burial), Tjodalv (Susperia, ex-Dimmu Borgir, Old Man's Child) in Makhashanah (AKA Henriette Bordvik – Asagraum [live], ex-Sirenia).