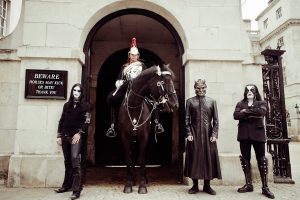 Abbath (Abbath, King & Creature ) predstavljajo  video (live verzijo)  komada "Fenrir Hunts"  z debitantskega albuma, ki bo izšel januarja. Skupino si boste lahkoogledali 14.tega februarja v Ljubljani.
Date
Venue
Location
Tickets
Oct 11
LOUD PARK
Shibuya, Japan
Tickets
Oct 15
Max Watts
West End, Australia
Tickets
Oct 16
Manning Bar
Camperdown, Australia
Tickets
Oct 17
Max Watts
Melbourne, Australia
Tickets
Jan 23
The Forum
London, United Kingdom
Tickets
Jan 29
Amager Bio
Copenhagen, Denmark
Tickets
Jan 30
Traedgarn
Gothenburg, Sweden
Tickets
Jan 31
Arenan
Stockholm, Sweden
Tickets
Feb 02
Markthalle
Hamburg, Germany
Tickets
Feb 03
Astra
Berlin, Germany
Tickets
Feb 04
Meetfactory
Prague, Czech Republic
Tickets
Feb 05
Weststadthalle
Essen, Germany
Tickets
Feb 07
Trix
Antwerp, Belgium
Tickets
Feb 09
Le Bataclan
Paris, France
Tickets
Feb 10
Fri-Son
Fribourg, Switzerland
Tickets
Feb 11
Live Club
Trezzo Sull'adda Mi, Italy
Tickets
Feb 12
Z7
Pratteln, Switzerland
Tickets
Feb 13
Backstage
Munich, Germany
Tickets
Feb 14
Kino Siska
Ljubljana, Slovenia
Tickets
Feb 15
Simm City
Vienna, Austria
Tickets
Feb 16
Proxima
Warsaw, Poland
Tickets
Feb 17
Volta
Moscow, Russian Federation
Tickets
Feb 18
Club Zal
St. Petersburg, Russian Federation
Tickets
Feb 20
BLASTFEST
Bergen, Norway
Tickets
"It's heavy metal, it's rock'n'roll," says Abbath of the new album. "The music is very personal, but I had the most amazing bassplayer [King] and drummer [Creature]. It's just a privilege playing with these guys. They really understand my music so much better than anyone. It's is going to sound so much better, because there's no triggers on this album, and you can hear it. That also bings forth a complete sound, the guitars and bass, you can't adjust it digitally, it's more organic."
"If you want to express something personally," adds King, "then you need to have a personal sound, and triggers don't let you do that. So we've tried to capture the essence of each musician in the band. You get so tired of all these bands sounding the same – you go in, they doctor things everywhere, and everyone starts sounding the same. I want to back to the feeling of the '70s, of bands I grew up with, like Led Zeppelin, John Paul Jones, John Bonham, all these characters whose personalities were huge in the music. I always wanted to be in a band where that could be accomplished, and I think we've started something. We have the power to do some very unique things with this."
For all the stripped down nature of the new songs, the early impressions are that they're still utterly transformative – you know that moment in All Shall Fall's title track where everything stops, a riff starts glowing like a light bulb filament being turned up until it's incandescent and kicks off everything again with your heart jammed even further in your mouth? – the new stuff is full of moments like that.
"It's a very special feeling," says Abbath. "That's what I enjoy the most in this process, when I discover these doors, and I have to work on the key, which is the riff, to open that door, and then there's a new door and suddenly you enter the mountain, the root of the mountain. We have riffs inspirited by Venom, W.A.S.P., Bathory and more, but we make them into our own. We take them into our territories."