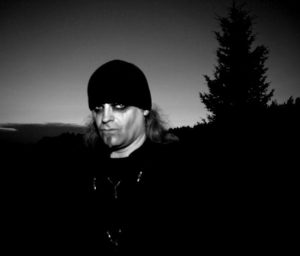 250 Black-Metal-album, katere bi morali poznati
Poleg 25 najpomembnejših BM albumov vseh časov in pomembnih pionirjev tega žanra bi morali poznati tudi teh 250 plat. Nekateri bandi sicer glasbeno malce istopajo iz okvirjev vendar se zaradi svoje vsebine in pripadnosti BM scene prištevajo k Black metalskem u žanru. na tej povezavi lahko preberete Iz arhiva: Druga generacija black metala.
Abigor – Nachthymnen
Abruptum – In Umbra Malitiae Ambulabo, In Aeternum In Triumpho Tenebrarum
Absu – The Third Storm Of Cythraul
Absu – Tara
Absu – Absu
Acheron – Lex Talionis
Alastis – The Just Law
Ancient – Svartalvheim
Ancient Wisdom – For Snow Covered The Northland
Angelcorpse – Exterminate
Apocalyptic Raids – Only Death Is Real…
Archgoat – Whore Of Bethlehem
Arckanum – Kampen
Arcturus – Aspera Hiems Symfonia
Atomizer – The Only Weapon Of Choice
Aura Noir – Black Thrash Attack
Aura Noir – Hades Rise
Averse Sefira – Tetragrammatical Astygmata
Averse Sefira – Advent Parallax
Bathory – Bathory
Bathory – Blood Fire Death
Bathory – Hammerheart
Behemoth – Grom
Beherit – Drawing Down the Moon
Behexen – My Soul For His Glory
Belphegor – Lucifer Incestus
Bestial Mockery – Christcrushing Hammerchainsaw
Bestial Mockery – Gospel Of The Insane
Bestial Warlust – Vengeance War Till Death
Bestial Warlust – Blood & Valor
Bethlehem – Dictius Te Necare
Bethlehem – S.U.I.Z.I.D.
Black Anvil – Time Insults The Mind
Black Witchery – Desecration Of The Holy Kingdom
Blasphemy – Fallen Angel Of Doom
Blasphemy – Gods Of War
Blut Aus Nord – Memoria Vetusta I: Fathers Of The Icy Age
Carpathian Forest – Black Shining Leather
Carpathian Forest – Morbid Fascination Of Death
Celtic Frost – To Mega Therion
Celtic Frost – Monotheist
Cirith Gorgor – Firestorm Apocalypse – Tomorrow Shall Know The Blackest Dawn
Cobalt – Eater Of Birds/Gin
Corpus Christi – Rising
Countess – The Return Of The Horned One
Cradle Of Filth – The Principle Of Evil Made Flesh
Craft – Terror Propaganda
Creature – Feindtbild
Cryptic Wintermoon – Of Shadows… And The Dark Things You Fear
Darkthrone – Under A Funeral Moon
Dark Fortress – Profane Genocidal Creations
Dark Fortress – Stab Wounds
Dark Fortress – Séance
Dark Funeral – The Secrets Of The Black Arts
Dark Funeral – Diabolis Interium
Darkened Nocturn Slaughtercult – Nocturnal March
Darkest Hate Warfront – The Aftermath
Darkthrone – Under A Funeral Moon
Darkthrone – Panzerfaust
Darkthrone – Ravishing Grimness
Dawn – Slaughtersun
Deathspell Omega – Si Monumentum Requires Circumspice
Denial Of God – The Horrors Of Satan
Desaster – A Touch Of Medieval Darkness
Desaster – Tyrants Of The Netherworld
Desaster – Satan´s Soldiers Syndicate
Deströyer 666 – Unchain The Wolves
Deströyer 666 – Phoenix Rising
Deströyer 666 – Defiance
The Devil´s Blood – Come, Reap
The Devil´s Blood – The Time Of No Time Evermore
Dies Ater – Odium´s Spring
Dimmu Borgir – For All Tid
Dimmu Borgir – Stormblast
Dimmu Borgir – Enthrone Darkness Triumphant
Dissection – The Somberlain
Dissection – Reinkaos
Dodheimsgard – Kronet Til Konge
Drautran – Im Banner der Nordwinde
Einherjer – Aurora Borealis
Eminenz – Exorial
Emperor – IX Equilibrium
Endstille – Frühlingserwachen
Endstille – Dominanz
Enslaved: Vikingligr Veldi
Enslaved – Eld
Enslaved – Blodhemn
Enthroned – XES Haereticum
Eternity – …And The Gruesome Returns With Every Night
Falkenbach – …En Their Medh Riki Fara…
Falkenbach – …Magni Blandinn Ok Megintiri…
Farsoth – IIII
Fleurety – Min Tid Skal Komme
Fluisterwoud – Laat Alle Hoop Varen
Forgotten Tomb – Springtime Depression
Funeral Mist – Salvation
Furze – Trident Autocrat
Gehenna – Adimiron Black
Glorior Belli – Manifesting The Raging Beast
Glorior Belli – Meet Us At The Southern Sign
Goatwhore – Carving Out The Eyes Of God
Gorgoroth – Pentagram
Gorgoroth – Under The Sign Of Hell
Gorgoroth – Incipit Satan
Gorgoroth – Ad Majorem Sathanas Gloriam
Gospel Of The Horns – A Call To Arms
Gospel Of The Horns – Realm Of The Damned
Graupel – Auf alten Wegen
Hades – …Again Shall Be
Havohej – Dethrone The Son Of God
Headhunter D.C. – God´s Spreading Cancer…
Helheim – Jormundgand
Helheim – Av Norrøn Aett
Helrunar – Frostnacht
Helrunar – Baldr Ok Iss
Horna – Ääniä Yössä
I – Between Two Worlds
Immortal – Diabolical Fullmoon Mysticism
Immortal – Blizzard Beasts
Immortal – At The Heart Of Winter
Immortal – Sons Of Northern Darkness
Impaled Nazarene – Tol Cormpt Norz Norz Norz
Impaled Nazarene – Suomi Finland Perkele
Impiety – Skullfucking Armageddon
Impiety – Terroreign (Apocalyptic Armageddon Command)
Inquisition – Invoking The Majestic Throne Of Satan
Inquisition – Magnificent Glorification Of Lucifer
In The Woods – Heart Of The Ages
Isengard – Vinterskugge
Istapp – Köldens Union
Kampfar – Fra Underverdenen
Katharsis – Kruzifixxion
Katharsis – VVorld VVithout End
Keep Of Kalessin – Armada
Keep Of Kalessin – Kolossus
Koldbrann – Moribund
Krohm – A World Through Dead Eyes
Lifelover – Konkurs
Limbonic Art – In Abhorrence Dementia
Limbonic Art – Ad Noctum – Dynasty Of Death
Lord Belial – Enter The Moonlight Gate
Lord Belial – The Black Curse
Lunar Aurora – Andacht
Lunar Aurora – Zyklus
Manes-Under ein Blodraud Mane
Marduk – Those Of The Unlight
Marduk – Opus Nocturne
Marduk – Heaven Shall Burn… When We Are Gathered
Marduk – Wormwood
Master´s Hammer – Ritual
Mayhem – Deathcrush (MLP)
Mayhem – Live In Leipzig
Mayhem – Ordo Ad Chao
Mayhemic Truth – In Memoriam
Melechesh – Djinn
Melechesh – Emissaries
Mercyful Fate – Mercyful Fate (EP)
Merrimack – Of Entropy And Life Denial
Mörk Gryning – Tusen Ar Har Gatt
Mörk Gryning – Return Fire
Moonsorrow – Suden Uni
Moonsorrow – Verisäkeet
Moonspell – Wolfheart
Morbid Angel – Abominations Of Desolation
Morbid Angel – Blessed Are The Sick
Mor Dagor – Human Execution
Morrigan – Headcult
Morrigan – Welcome To Samhain
Mortuary Drape – All The Witches Dance
Mysticum – In The Streams Of Inferno
Mystifier – Goetia
Nachtmystium – Demise
Nachtmystium – Assassins: Black Meddle Pt. 1
Nagelfar – Srontgorrth
Nagelfar – Virus West
Naglfar – Sheol
Naglfar – Harvest
Nargaroth – Herbstleyd
Necromantia – Scarlet Evil Witching Black
Necros Christos – Grave Damnation
Necros Christos – Triune Impurity Rites
Negura Bunget – OM
Nehemah – Light Of A Dead Star
Nihil Nocturne – Wahnsinn.Tod.Verrat
Nifelheim – Nifelheim
Nifelheim – Devil's Force
Nifelheim – Envoy Of Lucifer
Ofermod – Tiamtü
Old Man´s Child – Born Of The Flickering
Ophthalamia – A Journey In Darkness
Order From Chaos – An Ending In Fire
Paria – 11 Years Of Blood, Cum And Satan
Primordial – Spirit The Earth Aflame
Primordial – Storm Before Calm
Primordial – The Gathering Wilderness
Primordial – To The Nameless Dead
Profanatica – Profanatitas De Domonatia
Ragnarok – Blackdoor Miracle
Razor Of Occam – Homage To Martyrs
Root – Hell Symphony
Rotting Christ – Non Serviam
The Ruins Of Beverast – Rain Upon The Impure
Sabbat (J) – Envenom
Samael – Blood Ritual
Satyricon – Dark Medieval Times
Satyricon – Shadowthrone
Sear Bliss-Forsaken Symphony
Secrets Of The Moon – Carved In Stigmata Wounds
Secrets Of The Moon – Privilegium
Setherial – Nord…
Shining – II Livets Ändhallplats
Shining – III Angst
Sigh – Scorn Defeat
Solefald – The Linear Scaffold
Storm – Nordavind
Svarttjern – Misanthropic Path Of Madness
Truppensturm – Fields Of Devastation
Summoning – Let Mortal Heroes Sing Your Fame
Taake – Nattestid Ser Porten Vid
Taake – Taake
Teitanblood – Seven Chalices
Tha-Norr – Wolfenzeitalter
1349 – Hellfire
Tiamat – Sumerian Cry
Tormentor – Anno Domini
Trelldom – Til Minne
Tsjuder – Desert Northern Hell
Tulus – Evil 1999
Urfaust – Drei Rituale jenseits des Kosmos
Urgehal – Arma Christi
Urgehal – Massive Terrestrial Strike
Urn – 666 Megatons
Usurper – Twilight Dominion
Verdunkeln – Einblick in den Qualenfall
Vinterland – Welcome My Last Chapter
Vreid – Pitch Black Brigade
Vreid – I Krig
War – Total War
Warhammer – The Doom Messiah
Warhammer – Curse Of The Absolute Eclipse
Watain – Rabid Death´s Curse
Watain – Sworn To The Dark
Weakling – Dead As Dreams
Windir – 1184
Wolves In The Throne Room – Two Hunters
Zarathustra – Perpetual Black Force
Zarathustra – Contempt (MLP)
Zarathustra – In Hora Mortis
Zemial – Necrolatry (MLP)
Zemial – In Monumentum