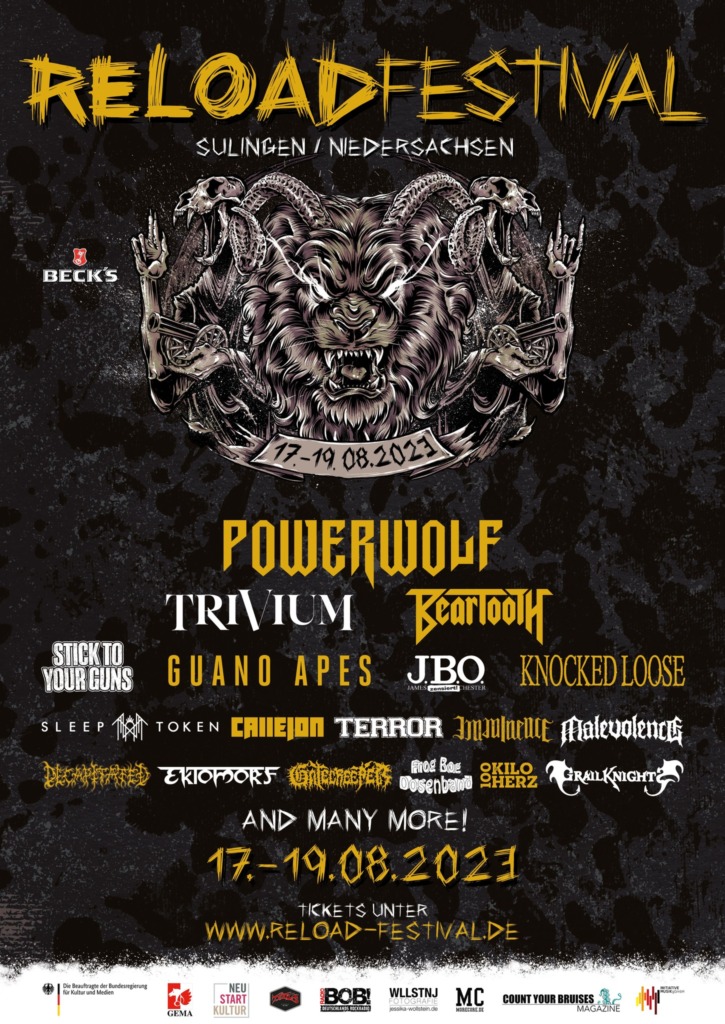 Iz tabora festivala Reload  so sporočili prva imena nastopajočih, ki bodo prihodnje leto med 17. in 19. avgustom tresli tla nemškega Sulingena.
To bodo med drugimi tudi Powerwolf, Guano Apes, Stick To Your Guns, Terror, Ektomorf in še mnogi drugi.
Vstopnice za festival so že na voljo, in sicer na tej povezavi.
Vse o festivalu najdete na tej povezavi.